Farmhouse Villa Corèn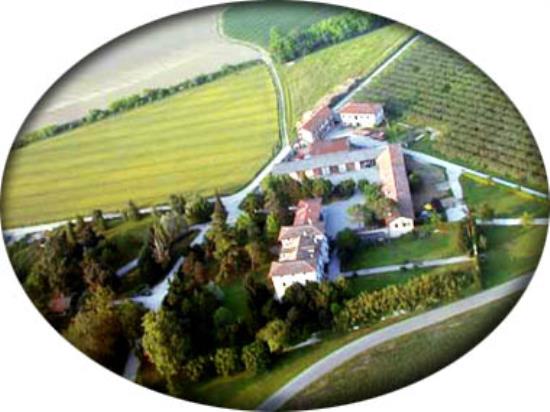 Description
In the large building that used to be the cellar and barn we have made six apartments sleeping from 2 to 5 persons. The apartments are well equipped for a pleasant stay in the country, only ten minutes from Udine and Cividale del Friuli.
The apartments for 4 are structured on two floors: on the ground floor there is a large sitting room with a well-equipped kitchen, a wood fire, comfortable armchairs, direct-dial telephone (suitable for modem) and satellite TV. Direct access to a small private garden - one for each apartment - equipped with table and chairs, sunshade and deck chair. On the first floor there are two double bedrooms and a bathroom with shower. Two apartments also have a washing machine.


The apartments for 2 are on the first floor and have a double bedroom, a sitting room/kitchen with satellite TV, direct-dial telephone and bathroom with shower. One apartment for 4 has been restructured and is completely accessible for the disabled. Pets such as cats and dogs are welcome, provided they are well-behaved. There is a small room available for guests with hydromassage and sauna and a small meeting room for up to 20 people.
Villa Corèn was built in the XVI century and the towers were added at the side in the XVIII. It was once the property of the nobles Caiselli and Belgrado, but has been in the family since the mid XIX century. It is surrounded by a garden and small park, about 5,000 square metres, completely enclosed by a wall. The Villa was seriously damaged by the 1976 earthquake, completely restored and now represents the typical Friulian residence of a country gentleman.
Nice large double bedrooms, with decorated walls,antique furniture and carpets, are available for guests, only in the warm season. While we respect traditional methods - wooden casks for the red wines - we adopt the most up-to-date techniques to control the fermentation and to refine the wines. We produce the most typical wines of the Friuli Grave area, on average between 500 and 700 hectolitres per year.


Services


• Apartments
• Tv
• Restaurant
• Typical products
• Cellar
• Mountain bike
• Animal allowed
• Garden

Attractions




• -

---

Activities




• -

How to reach it


-rom motorway exit Udine Sud: after you leave the motorway, follow the by-pass and at the first traffic light go straight on until you come to the first petrol station, where you turn right for the Hospital (ospedale). Keep straight on and 50 metres after the 3rd traffic light (about 3 Km) turn left. You are heading for Povoletto, Siacco and Villa Corèn.
From motorway exit Udine Nord: follow the traffic signs for Feletto Umberto, then Cavalicco, Udine, Povoletto, Siacco and Villa Corèn.


Prezzi

Low season

€

60

Mean season

€

60

Hig season

€

60

Look the lastminutes


No Last Minute !
Add to your wishes list


Crea una lista delle tue strutture preferite

INFO
Pictures Gallery
Click to enlarge